A giant billboard in England which links death with eating meat has been criticised by the National Obesity Forum (NOF).
The advert shows a coffin-shaped pie and asks the question 'Not ready to meat your maker?'. It also recommends veganism in the fight against obesity.
Campaign group Peta said it placed the advert in Gloucester because of a new mortuary in the city for obese bodies.
Tam Fry, from the NOF, said the advert was "laughable" and an attempt to make a point out of others' misfortune. Peta said that Gloucester had the first mortuary in Britain to accommodate bodies weighing up to 50 stone.
This has been disputed by Gloucestershire County Council which says that its new mortuary – officially opened last week – is one of many in the country that can take bodies of this size.
Mr Fry said it was "ridiculous" that Gloucester had been targeted because the city was one of the less obese areas in the country.
"We want to do all we can to lessen obesity but I do not think it appropriate at all to draw attention to it in this manner," he added.
Yvonne Taylor, from Peta, said the billboard was designed to highlight a link between meat pies and pasties and obesity and other ailments.
"The best thing that coffin dodgers can do for their health and to help animals is to go vegan," she said.
Christopher Herbert says he could not believe it when Simpsons fans started bidding for his bit of dried glue that bears a resemblance to Homer Simpson. The blob of dried glue, that can be said to bear a vague resemblance to the famous cartoon character, has attracted bids of over £50,000 at eBay.
After finding the item whilst clearing out his stationery cupboard, London-based seller Christopher Herbert listed the object online after his girlfriend noticed it shared some of Homer's distinctive features including his large eyes and oval-shaped head.
Putting it up for sale more out of fun than expectation, Mr Herbert started the bidding at just 99p. It has since increased to almost £55,000 after 53 bids with the auction due to close on Monday.
In his listing, Mr Herbert describes the peculiar item as the 'missing piece' in any Simpsons fan's collection and states its origins as "made naturally by an overflowing tube of Uhu glue!"
The 36-year-old Londoner, said: "I've never actually sold anything on it [eBay] before, so I thought I'd just stick it on for a bit of a joke to be honest. I didn't think anyone would actually bid for an old bit of dried glue, even one that looks like Homer Simpson.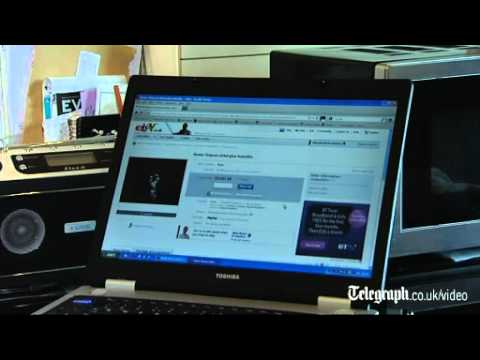 A series of huge breaking waves lined the horizon in Birmingham, Ala., on Friday (Dec. 16), their crests surging forward in slow motion.
Amazed Alabamans took photos of the clouds and sent them to their local weather station, wondering what they were.
Experts say the clouds were pristine examples of "Kelvin-Helmholtz waves."
This type of turbulence forms when a fast-moving layer of fluid slides on top of a slower, thicker layer, dragging its surface.
Chris Walcek, a meteorologist at the Atmospheric Sciences Research Center at the State University of New York, Albany, says that fast-moving air high in the sky can drag the top of slow-moving, thick clouds underneath it in much the same way.
"In the pictures [of the Birmingham sky] there is probably a cold layer of air near the ground where the wind speed is probably low. That is why there is a cloud or fog in that layer," Walcek told reporters.
"Over this cloudy, cold, slow-moving layer is probably a warmer and faster-moving layer of air."