A new dog fouling smartphone app which allows people to report mess left on pavements has been launched by a council in Wales.
People using Flintshire Doggy Do app can also send photographs and learn about responsible dog ownership. Dog mess is a hot topic in many areas of Wales.
Two councils, Blaenau Gwent and Vale of Glamorgan, use a private firm to issue penalties to dog owners who leave litter.
Flintshire council's free app is available in English and Welsh, and allows people to report dog fouling, send photographs and details of the exact locations.
Kevin Jones, Flintshire council cabinet member for public protection, waste and recycling, said: "This app is just one of the methods we are using to address the issue of dog fouling in the county.
"It means that residents can report incidents to us any time of the day, any day in the week at a time that suits them. It's restricted for use in the county of Flintshire, and is free to download."
Related Reading:
Early risers in the Black Country stunned English police when they reported a tiger prowling around the streets of Kingswinford.
Passers-by spotted the big cat and tipped off police that the beast was on the loose at about 5.30am in the deserted town.
Prepared for a major operation to round-up the feline, officers raced to the scene expecting to discover that the animal had escaped from the nearby West Midlands Safari park in Bewdley.
However, the scare was a false alarm and officers found a stag party straggler in fancy dress attempting to make off with a traffic cone. A police spokesman said the "tiger" was warned to replace the cone and make his way home.
Related Reading:
A UFO, which did not show up on radar, nearly caused a mid-air collision over the skies of Denver with a corporate jet on Monday evening and officials have no idea what it was.
Because the private pilot was the only witness, and due to the lack of any radar signature, the incident falls into the category of an encounter with an unidentified flying object.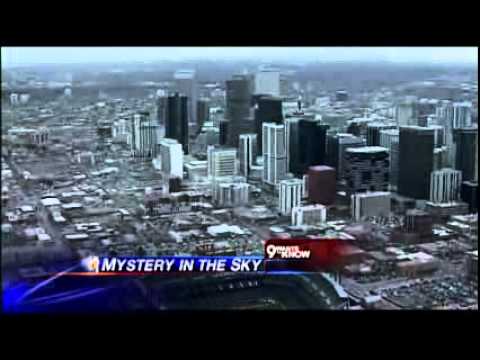 Related Reading:
A British householder got the shock of his life when he discovered a slithering snake on his patio.
In a panic, he rang the Birmingham RSPCA for help – but was left embarrassed when the "snake" turned out to be a rubber toy.
The man, who has not been named, contacted the RSPCA when he stepped out on to the patio of his house in Hayfield Garden, Moseley, and came face to face with what he thought was a 2ft (60cm) long cobra.
The RSPCA said the man had a genuine fear of snakes so was too petrified to get close enough to have a proper look at the reptile.
It was only when RSPCA inspector Jonathan Ratcliffe arrived he discovered it was in fact a two-foot-long rubber plastic toy.
Insp Ratcliffe said: "Where the imitation cobra came from was anyone's guess, but it left the caller with a face a bright shade of scarlet. I couldn't believe my eyes when I got there and saw the plastic snake as it didn't look real in any way.
"But the man was really genuine in his fear of snakes and therefore hadn't gone close enough to realise it wasn't real. He couldn't stop apologising for his error."
Insp Ratcliffe said he would not be launching an investigation into where the fake snake came from, but would just "put it down to experience".
Related Reading:
Once again we see that common sense gets thrown out the window when it comes to the lunacy that is zero tolerance in schools. In this case it gets worse as the district claims that it is NOT zero tolerance!
A Gwinnett County, Georgia family can't understand that their teenager was disciplined after he reported to his teacher that he accidently brought a small pocket knife to school.
"I hate that Jack felt like he did was he was supposed to do, and for him these are dire consequences," said Angie Persyn, the teen's mother.
Thirteen-year-old Jack Persyn was at Chess Club before the start of classes at Lanier Middle School in Gwinnett County when he discovered an inch-and-a-half long knife in a bag he brought to school. The military style bag was given to him as a Christmas gift from his aunt, who bought it at a yard sale.
The disciplinary report written by administrators at Lanier Middle states that the 8th grader "accidentally" brought the knife to school and that he "immediately self-reported" the weapon to his teacher.
Still, Jack was punished with four days of in-school suspension.
"There was never a safety issue," said the teen's father Bill Persyn. "No harm was done. It was a genuine honest mistake, yet he got pulled out of class for four days. I can see a one hour detention if they had to do something, but this is nonsensical."
The Gwinnett School System insists their policy on weapons in school is not zero tolerance, yet a school spokesperson said any student found to have a weapon at school will face punishment even when a student self-reports accidently having that weapon.
"We can't ignore the fact that there is a weapon on campus somewhere that someone can use," said system spokesperson Jore Quintana. "This is obviously to keep the safety of our students in our schools."
Quintana would not discuss the Persyn case specifically, but said self-reporting is considered in cases like this that can result in minimum discipline such as in-school suspension.
Several years ago, the Gwinnett School System altered its policy to allow consideration of self-reporting. Prior to that, cases such as this one would result in a minimum 10-day out-of-school suspension.
It is time that these idiots, such as Jore Quintana, need to be kicked out of their positions and replaced with people with everyday common sense!! Just because you deny that it's zero tolerance doesn't mean that it's not!
Related Reading: