An Alaska fisherman survived for a day floating on frigid ocean waters in a 4ft-by-4ft plastic fish crate after his boat sank and said he kept up his spirits by singing.
Ryan Harris, 19, said that he sang songs like "Row, Row, Row Your Boat" and "Rudolph the Red-Nosed Reindeer" to keep himself awake through the night as the fishing crate bobbed on the waves.
Harris said that he gave himself a "pep talk," saying for hours on end: "I'm Ryan Hunter Harris and I'm not going to die here."
Harris and his fishing partner, boat skipper Stonie Huffman, went into the water late on Friday when their 28-foot vessel sank off Sitka, according to the US Coast Guard.
Huffman found a survival suit in the debris, donned it and was able to swim to shore before flagging down rescuers, the Coast Guard said.
But Harris spent an estimated 26 hours in the plastic fish tote before he was found by another fishing crew, the Coast Guard said.
The fishing crew called for help, and a Coast Guard helicopter crew hoisted Harris to safety on Saturday.
He was in relatively good shape when spotted by the other fishing crew, despite his ordeal at sea, Coast Guard Petty Officer Grant DeVuyst said.
"He was active. He was waving his arms," DeVuyst said. "He was conscious."
Emergency medical responders who examined Harris reported that he had "just a couple of minor injuries."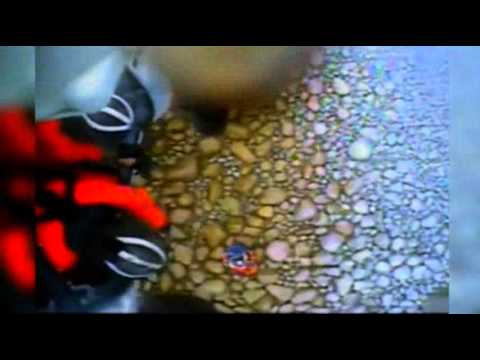 Spiral Island is the name of two floating artificial islands in Mexico built by British artist Richart "Rishi" Sowa. The first was destroyed by a hurricane in 2005; the second has been open for tours since 2008.
Spiral Island has been featured in a number of newspapers and TV documentaries around the world, including in Japan and South Korea, and has been featured an episode of the Ripley's Believe It or Not!, and on the MTV program Extreme Cribs in 2011.
Read more HERE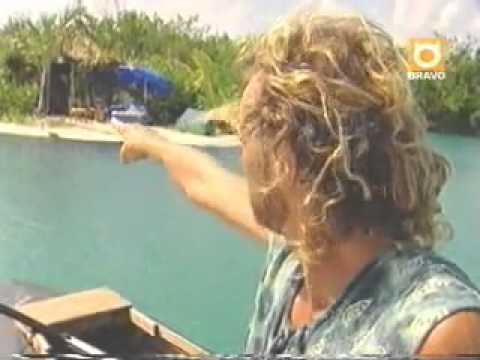 Police in the Florida Keys said that a reported skeleton in a sunken captain's chair off Archer Key turned out to be plastic.
The Monroe County Sheriff's Office received a call around 1 p.m. April 16 from a man who said he spotted skeletal human remains about three feet underwater sitting in a sunken captain's chair about 200 yards offshore of Archer Key, west of Key West.
Detective Manny Cuervo, accompanied by a Florida Fish and Wildlife Conservation Commission officer, arrived at the skeleton's location to discover it was plastic.
"It looks pretty real," Cuervo said. "But if it was real, the skeleton would have fallen apart long before it had time to accumulate the algae that was on it."
Cuervo said the skeleton was likely dropped in the water as an intentional hoax. He said the item was removed from the water to prevent future confusion.
A fundraiser involving filling yards with flamingos will continue despite a complaint. So say the administrators at a Massachusetts high school doing the fundraiser.
Quincy High School said the "flocking" fundraiser, which involves filling a resident's yard with pink flamingos and having them pay $20 to "flock it forward" to another resident, will continue to raise funds for the after-prom Senior Night Out party despite a resident's complaint.


The resident complained that filling her yard with the plastic birds constituted vandalism.
"These children are being encouraged by adults in the school administration and parent advisory council to trespass and vandalize," said the resident, Carol Abbott.
Quincy High School Principal Frank Santoro said the fundraiser has been used for three years and Abbott was the first to complain.
He said residents who do not wish to participate are given a phone number to call so the flamingos can be removed.
"People have actually called and we have a waiting list of people who want to be flocked," he said. "I feel bad for the lady. She shouldn't be upset by this. A simple call would have taken them off the lawn. She chose to use other avenues."