A woman taking her dog for a walk through a Kent field was left shocked when a wallaby bounded towards her.
Alex Pooley caught the cheeky creature on camera as she walked her dog Shackleton down a farm track in Pluckley.
The 29-year-old said: "We were in a field near the train station and I saw what I thought was a giant hare, but then it moved and started hopping.
"I was a bit surprised to say the least and the dog was off the lead at the time and he went off to investigate. They ran around for a couple of minutes and then he came back and I put him on the lead. Then I saw it hopping down the path towards us. It seemed pretty friendly and quite intrigued because it came right up to us."
Grabbing her mobile phone, teacher Alex managed to film the animal before it once again hopped off.
Wallabies are generally found in Australia though have been spotted in the UK including areas of Devon and East Sussex.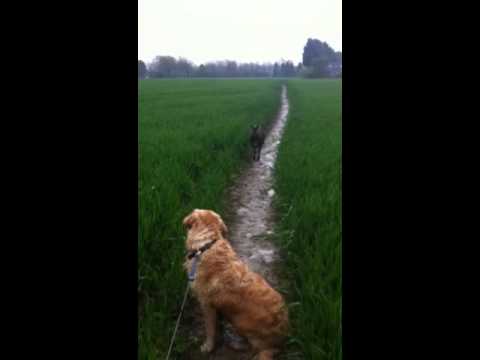 Related Reading:
Other similar stories: