Lassie is at it again, although Timmy wasn't around for this rescue!
A woman that has been missing for two days has been finally located by the help of a Search and Rescue dog named Lassie.


After two days of searching by air and by land, Search and Rescue teams have found 62 year old Felisa Lizada and she is alive.
Members of the San Luis Obispo County Search and Rescue Team who found Felisa Lizada just after 4 p.m. Lizada was hunched over, sitting in a creek, that is surrounded by dense brush.
The creek was in an area of Los Osos Valley Road, near Larrette, probably a couple miles from her home.
Ultimately, Lassie is to thank for this rescue. Paramedics rushed to the scene to begin checking her out and treating her for what appears to be moderate injuries.
"It was difficult getting into the stream and we worked for about a half hour… Lassie went around the corner in the creek bed and found our subject down there in the creekbed." said Dave Smee with the San Luis Obispo County Search and Rescue Team.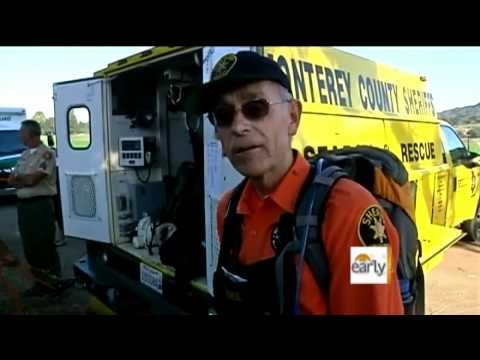 Related Reading:
Other similar stories: