"Warning," the gray-haired, bespectacled grandmother reads off the screen. "You must stop recording before trying to close cyber link."
Pause. "Maybe this recorded us," says the neatly coiffed, rosy-cheeked man next to her.


"Aw, gee," Esther replies.
The realization came toward the end of a nearly three-minute video that has launched the retired Oregon couple to YouTube stardom. They had unwittingly captured their first attempt at learning how to work the webcam on a new laptop.
When the couple realizes the webcam might have been recording their antics, they stiffen. But their 21-year-old granddaughter, Mindy, saw the video's potential. With their permission, she uploaded the file, dubbing it "Webcam 101 for Seniors." It has topped 3 million views on YouTube since.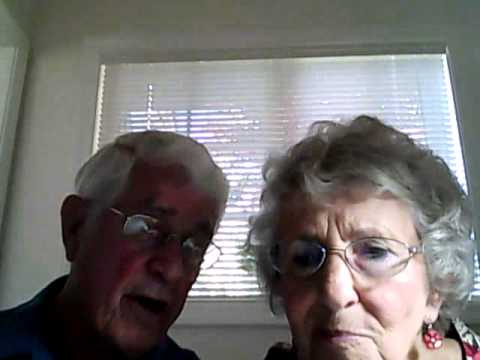 Read their whole story on Yahoo News